Gracie Otto
Writer|Director

The Last Impresario
Gracie's documentary The Last Impressio, which celebrates the life of British producer and playboy Michael White, had its world premiere at the 2013 BFI London Film Festival. The documentary features interviews with 60 of his close friends and associates including Naomi Watts, Anna Wintour, John Cleese, Lorne Michaels, Kate Moss, Barry Humphries and Yoko Ono and was nominated for the AACTA Awards for Best Feature Documentary.

Gracie's five short films Seamstress, La Meme Nuit, Tango Trois, Broken Beat and Kill Blonds have all won awards and screened internationally. Gracie has a number of film projects in various stages of development through her own company Ralf Films and a new company, Dollhouse Pictures, in partnership with Rose Byrne, Jess Carrera, Krew Boylan and Shannon Murphy.
Ben Young

Writer|Director

Hounds Of Love
Ben is a writer/director working in commercials, music video, fashion film, series television, short film and feature film. His short films have screened world wide in over 40 festivals and won numerous awards. He has directed 25 music videos including the Aria nominated John Butler Trio video, Only One and ADG nominated John Butler Trio video: How You Sleep At Night. Ben also wrote and directed on Network 7's Trapped and Castaway and directed 9 episodes of ABC's Prank Patrol.
His debut feature film Hounds of Love screened in festivals such as Venice, Busan, SxSW, TriBeCa and many more. His second feature film, Extinction was produced by Universal Pictures, Manderville and Good Universe. It is slated for theatrical release world wide early in 2017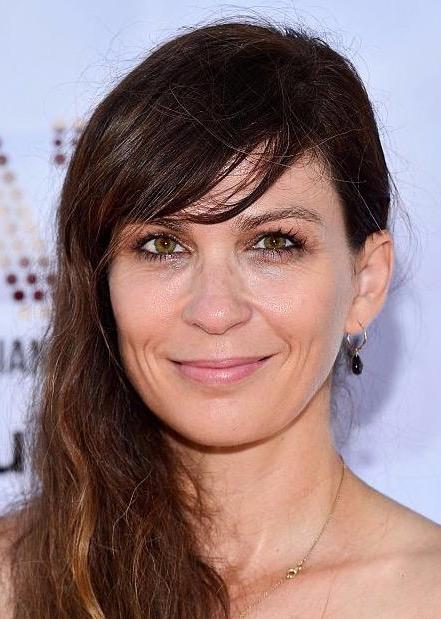 Elissa Downs
Writer|Director
The Black Balloon

Elissa's debut feature film, The Black Balloon, starring Rhys Wakefield, Luke Ford, Gemma Ward, Erik Thomson and Toni Collette, won the Crystal Bear for Best Feature Film at the Berlin Film Festival. The film also won six Australian Film Institute Awards including Best Film, Best Director, Best Original screenplay.
Since then, Elissa has directed episodes of Offspring, adapted and directed the best-selling Colleen Hoover novel Confessinto a TV series for Awesomeness TV and is currently in post production for Honored, a feature film for Lionsgate Digital. Elissa is also developing a number of projects that she's set to direct; the Romeo and Juliet romantic comedy Mr & Mrs Montague, the TV series Naked with Maximo Entertainment and a bio-pic of the infamous Third Reich director, Leni Riefenstahl.
Marc Furmie
Writer|Director

Terminus
Marc's professional career began soon after graduating from the UNSW College of Fine Arts in Sydney when he began shooting independent music videos and commercials for charities.
In 2006, Marc received finance from the Australian Film Commission to create the 30-minute supernatural thriller Death's Requiem, which screened at over 20 International Film Festival. He was also awarded the Emerging Filmmakers Fund for 30-minute drama Dark Horsefrom Screen NSW. The film went on to showcase at over 25 international festivals.
On the web-side, Marc has directed two episodes of the award-winning Event Zeroweb-series for Movie Extra and Distracted Media and three episodes of the Screen Australia-funded sci-fi series Airlock.
Marc's first feature film was the sci-fi thriller Terminus and he is currently in development on his second feature film.
Claudia Pickering
Writer|Director

Frisky
Claudia Pickering is a Sydney-born filmmaker whose feature film projects have achieved widespread festival acclaim, including her directorial debut Frisky which, after a successful release in US and Canada, has gone on to be optioned as a television series by Jungle.
Pickering thrives in the comedy genre, her passion for finding honest, human moments between people being her calling card. She regularly creates sketches with her comedy trio Frothpocalypse, having studied comedy improvisation at the Upright Citizen's Brigade in Los Angeles and was a selected director for Screen Australia's Talent LA program in 2017.
She has a masters degree in Architecture and is one of the founding partners of Freshflix Film Festival, which brings indie film, art and local music together on a regular basis around Sydney and beyond. Pickering most recently directed Resting Pitch Face, a web series commissioned by Google and is currently developing several projects under her company, Cliff House Productions.
Andrew Ahn

Writer|Director
Spa Night
Andrew Ahn is a queer Korean-American filmmaker born and raised in Los Angeles. His feature film Spa Nightpremiered at the 2016 Sundance Film Festival and won a Special Jury Award for Breakthrough Performance.
The film also won the John Cassavetes Award at the 2017 Independent Spirit Awards. Ahn participated in the Sundance Screenwriters Lab, the Film Independent Screenwriting Lab, and the Film Independent Directing Lab for the film.
He graduated from Brown University and received an MFAin Film Directing from the California Institute of the Arts (CalArts).
Josh Helman
Actor|Director
Kate Can't Swim
Josh Helman is an Australian actor who has appeared in
The Pacific for HBO, Flesh and Bone for Starz, X-Men: Days of Future Past and Mad Max: Fury Road. His first feature as director, Kate Can't Swim, will be released in North America in early 2018.
Krista Carpenter
Producer|Manager
Fictional Entity
Krista has over 10 years experience in the entertainment industry having worked in Los Angeles as well as Australia where she headed the development division at ScreenWest, the film/television government funding body of Western Australia. Prior to moving to Australia, Ms. Carpenter was Vice President Development (Features) at Krasnoff/Foster Entertainment (The Soloist, When In Rome, Community). Working with producer Gary Foster for three years, she developed, packaged, and managed projects that were set up at major studios.
Krista recently launched Fictional Entity with business partner Chris Deckard. The company is a Los Angeles-based management and production company working with US and international creators to bring distinct and diverse screen content to a global market.
Simonne Overend
Vice President of Scripted Television, Essential Media US
Essential Media and Entertainment is one of Australia's leading independent producers of high quality screen content for both local and international audiences.
Simonne is also the Chairman of AiF's Gateway LA, a screenwriting program designed to support the development of commercially successful, Australian-created television and movie screenplays for US and international audiences.
Simonne is on the Advisory Board for Screen Producers Australia, and consults for Screen Queensland. Prior to joining Essential, Simonne held roles in film and television development, production and distribution in Australia, Singapore and Paris and London. She has worked in development for a range of companies, including RGM Artist Group, BBC4, IWC Media, December Films and Village Roadshow.
Stephen Fitzgibbon
Vice President of Development and Acquisitions Curious Film
Stephen Fitzgibbon is V.P of Development and Acquisitions at Curious Film. He works on the development of all projects across the company's slate include most recently Pan Nalin's Beyond The Known World. In addition to this, he has overseen the acquiring and distribution of feature film's such as Winter's Bone starring Jennifer Lawrence and 2015 Oscar winner IDA.
As a producer he currently has a slate of feature projects in various stages of development including U.S indie Warmbloodto be shot by visionary DoP Christopher Blauvelt and Hearts and Bones which goes into production in 2018 in Australia.
Raquelle David
Producer|Manager
Elevate Entertainment

Raquelle is an Australian producer and literary manager based in Los Angeles at Elevate Entertainment with over nine years industry experience.

Her multiple film credits have garnered a number of accolades including nominations for Palme d'Or at the Cannes Film Festival, Australian Academy Cinema and Television Arts (AACTA) Award and Screen Producers Australia Award.
Raquelle has worked for Goalpost Pictures, Seven Network, Screen New South Wales in Australia and Rhombus Media in Toronto, Canada, under the tutelage of producer Niv Fichman (The Red Violin, Enemy Blindness)